Haddasah - Office Manager
Haddasah grew up on Long Island, NY. She graduated from West Islip High School and attended Western Connecticut State University, where she played soccer. Haddasah graduated in 2000 with a Bachelors degree in photography.
After graduation, Hadassah moved to Boulder, Colorado where she developed her love for running. Haddasah ran her first marathon in 2001.
In early 2008 she received a call from her older brother Tim to ask her to move to NH to help him manage Seacoast Orthodontics. Haddasah happily moved to NH in June of 2008.
Haddasah now lives in Portsmouth with her crazy dog Dillinger!
---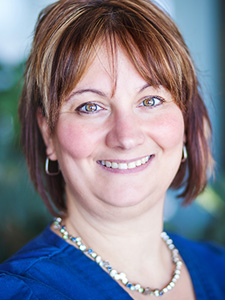 Heather - Assistant
Heather grew up in Litchfield, NH and graduated from Alvirne High School.
Early in her sophomore year she realized that she wanted to become a dental assistant, knowing that she loved to help people. Heather graduated from NHTI in Concord, NH. Little did she know that 20 years later she would still love her job as much as she did the day she started!
Heather resides in Hooksett, NH with her husband Michael and three children, Scott Paul, Bryden Michael, and Mary Frances. She also enjoys taking care of the family pets; Princess, a black Labrador, Autumn, an Australian Shepard, and Sapphire, a kitten.
When Heather is not driving her children to their sporting events or friends' houses, she enjoys doing crafts. She loves making cards and vinyl signs. She is known in her house as the Pinterest Queen!
---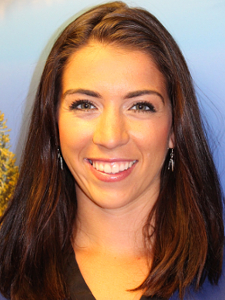 Linda - Assistant
Linda grew up in the small town of Gorham, NH where she graduated high school. She moved to southern NH in 2011, due to her father being stationed there after deployment.
With a mother as an orthodontic assistant for over 20 years, the passion for her job runs in her blood. She was trained chair side for two years and is now on year three as a 2016 graduate of NHTI's Dental Assisting program, making deans list every semester. She is also a member of the National Junior Dental Assistant Association and is looking forward to taking many continuing ed courses to stay current with new orthodontic technology and advances.
Linda now resides in Portsmouth with her pug, Marleigh.
Linda enjoyed competing within the Miss NH Scholarship Program, and though that chapter has come to a close she still enjoys volunteering with many military related groups within the community and sings the National Anthem for deployment and welcome home ceremonies. She also loves to hike, fish, and leisurely boat lake Winnipesaukee. Her favorite hike? Mount Major!