Haddasah - Office Manager
Haddasah grew up on Long Island, NY. She graduated from West Islip High School and attended Western Connecticut State University, where she played soccer. Haddasah graduated in 2000 with a Bachelors degree in photography.
After graduation, Hadassah moved to Boulder, Colorado where she developed her love for running. Haddasah ran her first marathon in 2001.
In early 2008 she received a call from her older brother Tim to ask her to move to NH to help him manage Seacoast Orthodontics. Haddasah happily moved to NH in June of 2008.
Haddasah now lives in Portsmouth with her crazy dog Dillinger!
---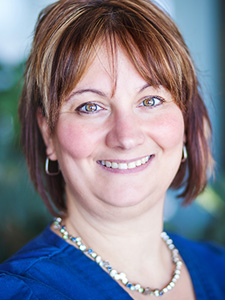 Heather - Assistant
Heather grew up in Litchfield, NH and graduated from Alvirne High School.
Early in her sophomore year she realized that she wanted to become a dental assistant, knowing that she loved to help people. Heather graduated from NHTI in Concord, NH. Little did she know that 30 years later she would still love her job as much as she did the day she started!
Heather resides in Litchfield, NH with her husband Michael and three children, Scott Paul, Bryden Michael, and Mary Frances. She also enjoys taking care of the family pets; Chloe, a black Labrador, Copper, a Rottweiler, Chewy, a Lhasa Apso and Sapphire, a kitten.
When Heather is not driving her children to their sporting events or friends' houses, she enjoys doing crafts. She loves making cards and vinyl signs. She is known in her house as the Pinterest Queen!